Tempo Club Sponsors
The Music Department staff and students wish to sincerely thank the following sponsors for their generous donations to the Tempo Club. You too can help ensure the future of the Fairfield City Schools Music Program by becoming a sponsor today! See any director for details. Donations at the Donor level and higher may entitle your child to be eligible for scholarship opportunities.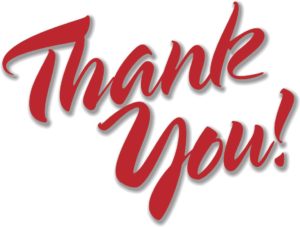 Platinum Sponsor $250 or more donation
Stan & Penny Boyer

Mark & Jenni Hensler

Gerald & Deborah Hermann

Dan Lagemann & Family

 Chuck & Beth Riczko
Music Maestro Sponsor $100 or more donation
Karla & Joe Banning

Bess-Arlene Camacho

Art & Jennifer Graham

Dan & Pat Hare

Tracy Mattingly

Timothy & Michelle Norris

Balena & Dennis Shorter

Judge Greg & Heather Stephens

Craig & Sandy Stoelting

Gary & Leslie Stoelting

Adam Wallace
Symphonic Sponsor $75
| | | | | | | |
| --- | --- | --- | --- | --- | --- | --- |
| The Gibbs Family | | Keith & Glenda Stone | | | | |
Concerto Sponsor $50
The Arent Family

Chad & Colleen Brewer

Richard & Staci Darnell

Tom & Lori Kilbane

Barb Lutterbie

Don & Gretchen Menke

Chris & Cindy Murray

The Russell Family

The Jason Scott Family

Andy & Jay Ward
Donor Sponsor $30
Todd & Diana Baker

Larry & Cindy Begley

Linda & Todd Boyer

Karen & Dick Cryder

Dan & Angela Hare

Bob & Judy Larbes

Tim & Leanne Myers

Kari Robinson

Brian & Peggy Ward
Patron Sponsor $20
David Davis

Fred & Amy Deer

Victor & Andrianna Franco

Blossom Litteken

Erika Klaber & Robb Horton

Lori Beard Wentling
Sponsorship Offering
If you would like to contribute to a Sponsorship, please select your level of interest from the drop down options entitled "Sponsorship Levels".  Please be sure to state that it is a sponsorship and include your student's name and group they belong to.
Examples:
Sponsorship – John Smith – Marching Band
Sponsorship – Kayla Ruiz –  Pure Elegance
Payment
Once you have filled out the form and click the Pay Now button –


You will be taken to a PayPal page where you will have 2 options to complete your transaction.
 "Log In" to your PayPal Account to complete the transaction.
 Pay with a Credit Card to complete the transaction.