Fairfield Nationally Recognized!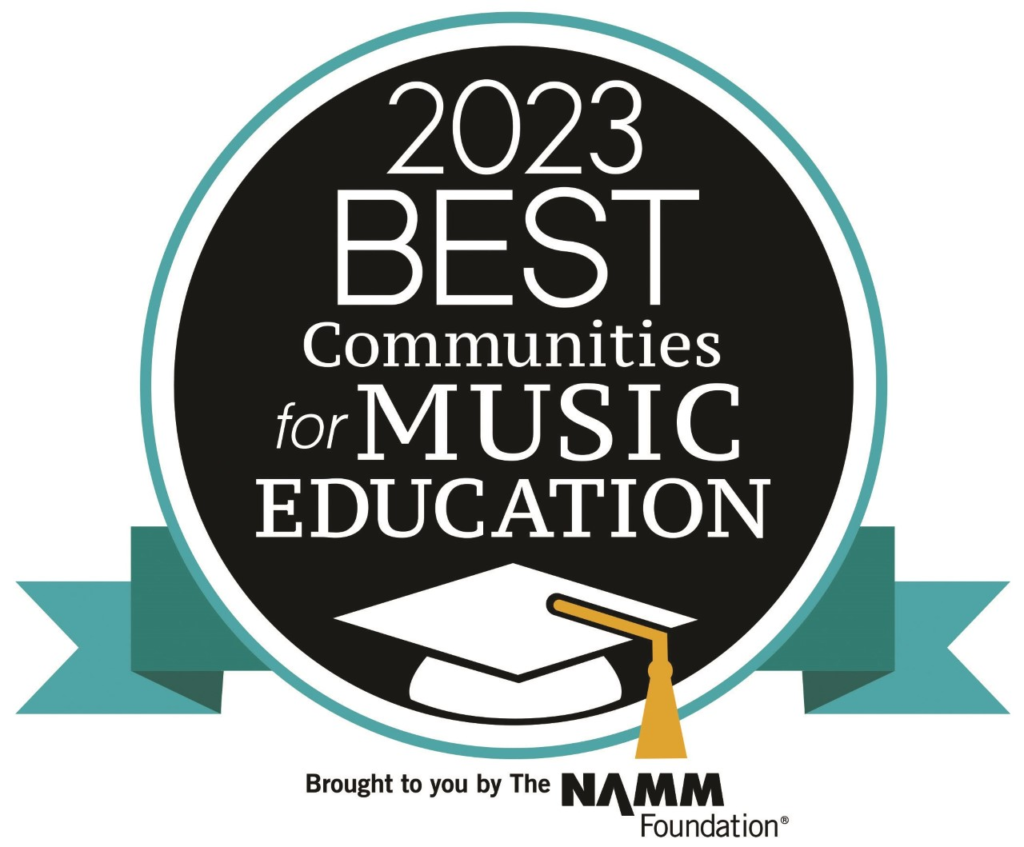 For the fifth straight year, Fairfield City Schools is nationally recognized for its outstanding commitment to music education. The district is designated as a 2023 Best Communities for Music Education by the National Association of Music Merchants (NAMM).
The honor is awarded to districts that demonstrate outstanding achievement in efforts to provide music access and education to all students. To qualify for the Best Communities designation, Fairfield City Schools answered detailed questions about funding, graduation requirements, music class participation, instruction time, facilities, and support for the music programs. Read more!
Fairfield Tempo Club
The Fairfield Tempo Club is a booster organization supporting one of the top music programs in the state of Ohio, specifically serving grades six through 12 in the Fairfield City School District. Together, the parents, students and teachers of Fairfield work together on all aspects of the music programs in Fairfield. Fundraising is a crucial part of this support. Volunteers also donate countless hours to chaperone, move equipment, construct props and sets, sew, photograph and anything else needed to aid the students.