DCI Show Benefits Fairfield Marching Band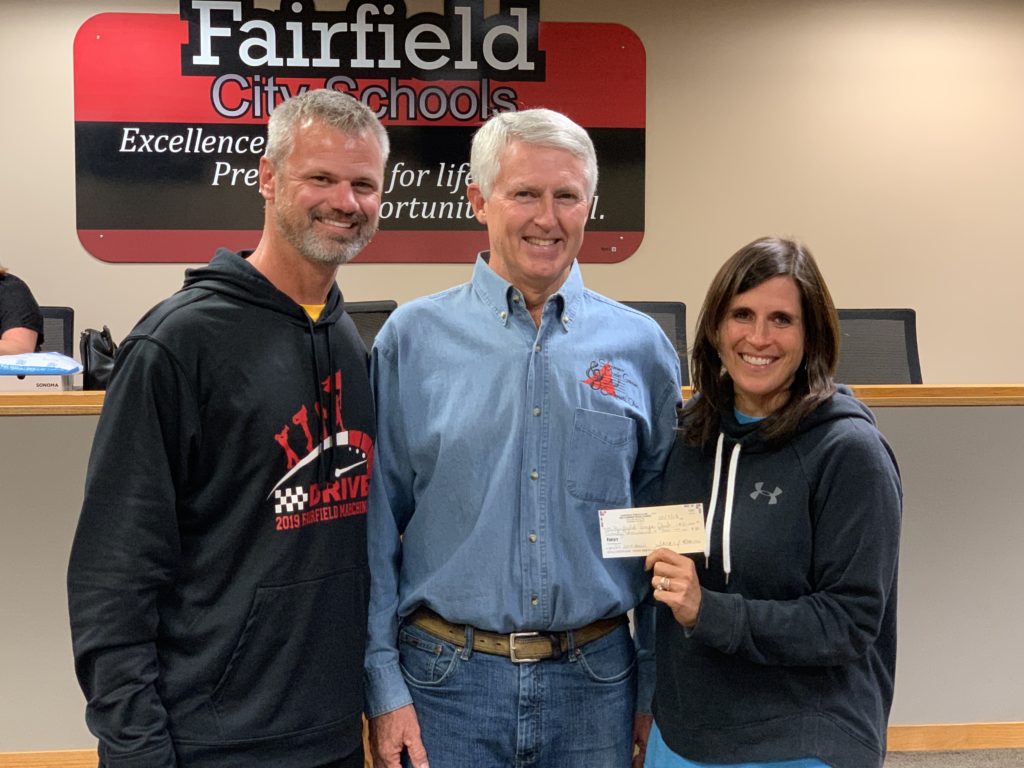 The Drum Corps International (DCI) Show was another success in 2019 and Fairfield's Marching Band benefits from all the work and effort that goes into hosting the local show. On Oct. 7, Bruce Brown, Contest Director for the local DCI Show, presented a check to Marching Band Directors Darren Ling and Jill Wilhelm for $20,000!
The work starts now for DCI 2020 — it will be the 25th anniversary of the locally hosted competition. Fairfield Marching Band needs to secure at least 120 volunteers before the end of the 2019 Marching Band season to ensure another big check in 2020!
The date is not set yet, but it will likely take place in June. Local organizers including Bruce and Sara Brown hope to secure big name bands to compete.