Fairfield's Band program provides opportunities for students in grades 6-12. Many students first learn how to play instruments and read music at the middle school level. By the time they are seniors they are sight reading difficult compositions and some are even contemplating a career in music with performance or music education.
Students at the high school have several options to play in a band:
Fairfield Marching Band (extracurricular)
Wind Ensemble (by audition)
Jazz Band
Chamber Winds
Concert Winds
At the middle schools, students may choose from the following:
Band (taught as a class)
Select Band (extracurricular and by audition)
Jazz Ensemble (extracurricular)
Fairfield Marching Band: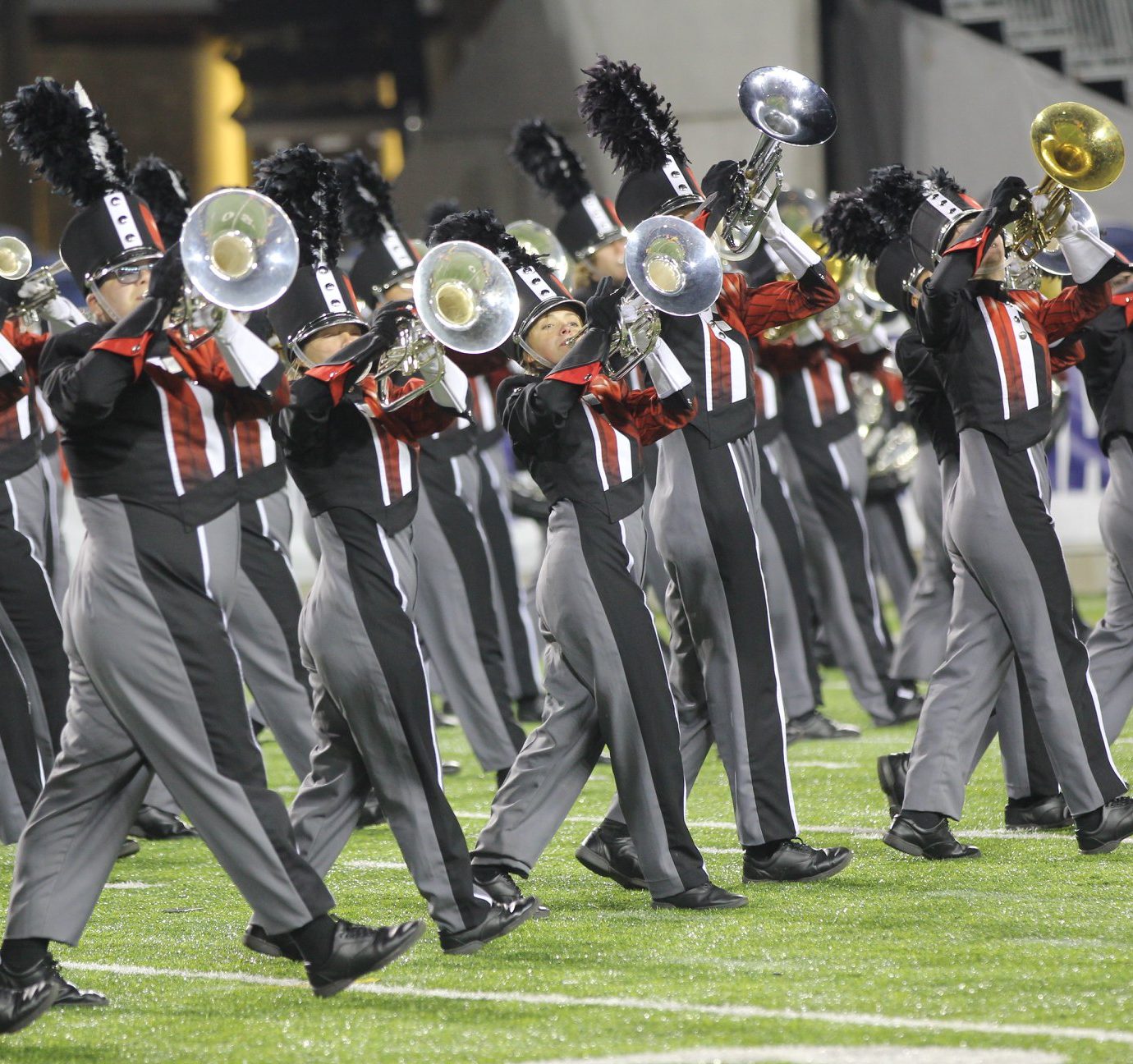 Important links for the 2023-2024 season:
Epinephrine (Epi-pen) Medical Form
The Fairfield Marching Band has a strong history of producing winning shows and talented musicians who go on to careers in music performance and music education.  The band includes nearly 300 students who play instruments and perform with the color guard. Students spend countless hours perfecting their notes, steps, spins and jumps. They perform in both Band of America (BOA) and Ohio Music Educators Association (OMEA) contests.
Solo & Ensemble Adjudicated Event
Solo and Ensemble is an adjudicated event sanctioned by the Ohio Music Education Association in which students may play individually or in small groups. Soloists ordinarily play with a piano accompanist. Ensembles usually number from 2 to 5 players, but sometimes are larger. Examples of ensembles that could perform at Solo and Ensemble would be trumpet trio, flute quartet, woodwind quintet, brass quintet. Students in Wind Symphony are required to perform a solo at Solo and Ensemble, but students in all bands are eligible and encouraged to participate.
District Honor Bands
Each December students may audition for OMEA District 13 Honor Bands. District 13 consists of all schools in Butler, Preble, Clinton and Warren counties. From these schools students are selected to participate in three bands: 9th Grade Honor Band, Symphonic Winds (grades 10-12), and Wind Symphony (grades 10-12). The Honor Bands meet one evening in January for a read through of the concert music and then convene again on a Friday evening for rehearsal, then again the following Saturday for rehearsal, and culminating in a concert on Sunday afternoon. Each of the bands is directed by a guest conductor, usually from a college or university band program.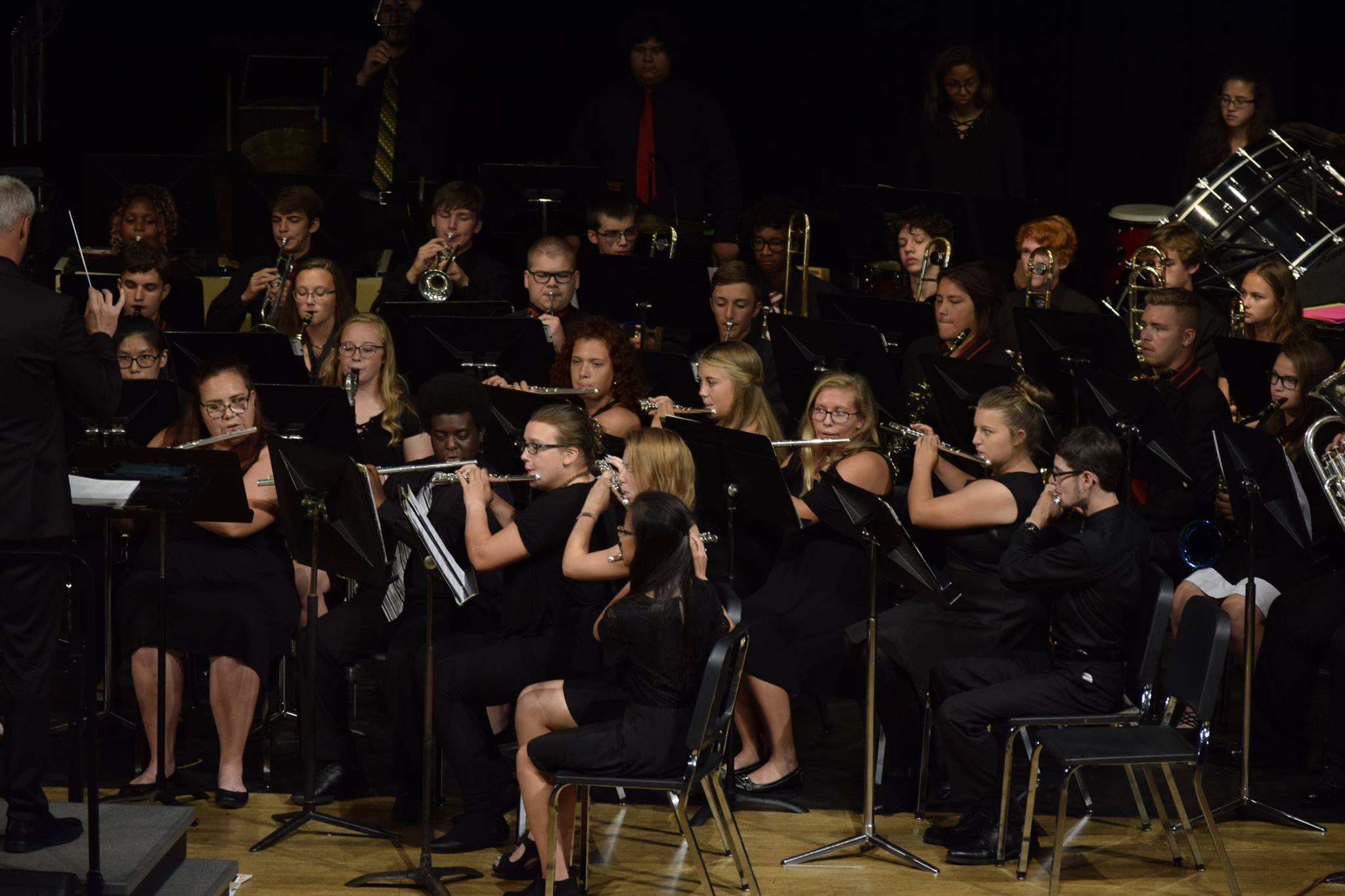 All State Band & Orchestra
The All-State Band and Orchestra are selected by tape or CD audition submitted by students from across the state. The audition tapes are usually made in the spring and submitted before the end of the school year for consideration during the next school year. Students are selected over the summer. The All-State Band and Orchestra rehearse and perform as part of the Ohio Music Education Association Conference which is held each year late in January or early in February. The location of the Conference rotates between Cincinnati, Columbus, and Cleveland with 2017 being held in Cleveland.
Large Group Adjudicated Event
In the spring of each school year, the Ohio Music Education Association sanctions an event in which concert bands may play for judges' comments and ratings. At least two of Mason High School's bands participate in this event annually, but all may participate if instrumentation allows. In March, the OMEA Large Group Adjudicated Event is held at the district level. Bands that receive a Superior rating are eligible to continue on and perform at the State level, which occurs late in April or in early May.